I love having Traci as a contributor to the blog.  Please be sure to check out her wonderful site Cleverly Inspired.  
I love coming up with fun, unique Valentines…even though my kiddos are past the point of giving them out. This one is really cute….easy and just takes a bit of an afternoon to complete.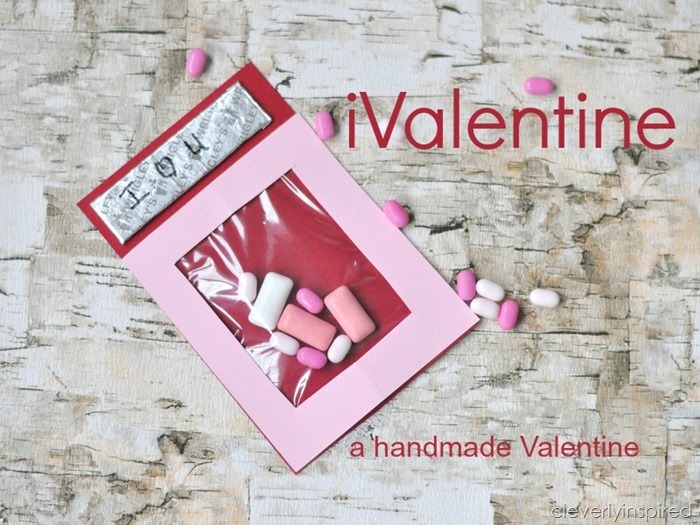 The supplies are:
Scrapbook paper (I used pink and red)
Gum (in silver wrapper)
Small flat candy (I used tic tics and Chiclet gum)
Adhesive roller
Plastic (I used Ziplocs cut to size)
Sharpie marker (you could also print up some labels instead of writing them out)
Instructions:
1. Cut out scrapbook paper in a rectangle shape. 5 by 3.5"(red). And a coordinating piece 3.5 by 4(pink)
2. Place a little glue on the gum and place on paper.
3. Cut plastic to fit card (approx. 3.5 by 4) Roll glue on three sides.
4. Fill plastic with a few pieces of candy.
5. Glue the 4th side down, then glue pink piece on top and let dry well.
6. Write on the back : Valentine, I hope you "TEXT ME" …or whatever you wish:)
Oh…..sweet sweet love;)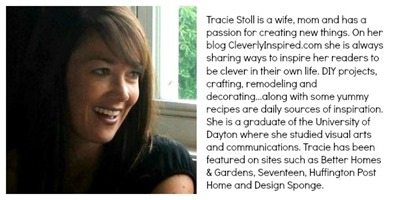 Meet the Author: Cassity
Cassity started Remodelaholic with her husband, Justin, to share their love for knocking out walls together. She is an interior designer, wife, and mother of two. She and Justin have remodeled three homes from top to bottom and are working on their fourth. Making a house a home is her favorite hobby.
Read More