Looking for a delicious and nutritious breakfast recipe to keep you powered all morning? This coconut and pistachio chia pudding has everything you need!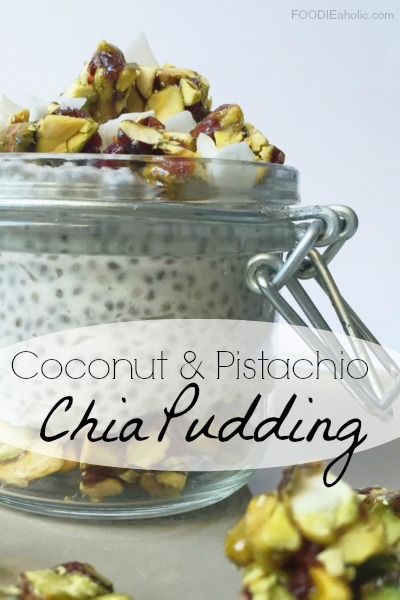 Coconut and Pistachio Chia Pudding
Coconut and Pistachio Chia Pudding
Author:
Ingredients
1 can (13.5 oz) organic coconut milk
1/4 cup maple syrup*
1 teaspoon vanilla extract
1/8 teaspoon sea salt
1/3 cup organic black chia seeds
1/3 cup Setton Farms Pistachio Kernels*
1/3 cup dried cranberries*
2 tablespoons flaked coconut, for topping (Optional)
Instructions
In a mixing bowl, add coconut milk, maple syrup, vanilla extract, and sea salt. Whisk until uniform.
Add chia seeds and whisk again until uniform.
Let mixture rest for about 5-10 minutes and then stir once more. Cover and let rest in refrigerator for 1 hour to overnight.
To serve, layer half of the Setton Farms Pistachio Kernels and dried cranberries in the bottom of 4 glasses. Scoop pudding into glasses and top with remaining Setton Farms Pistachios, dried cranberries, and flaked coconut, if using.
Notes
*To make the recipe even faster, use 3 tablespoons of maple syrup and substitute pistachios and cranberries with 6 diced Setton Farms Pistachio Chewy Bites
Special thanks to Spork Foods for submitting this yummy breakfast recipe. Also try their Pistachio Chewy Bite Popcorn Balls!
Remodelaholic is a participant in the Amazon Services LLC Associates Program, an affiliate advertising program designed to provide a means for sites to earn advertising fees by advertising and linking to amazon.com. Please see our full disclosure
here
.