Bathroom Redo; Party Highlight
Paige from The Price Family linked this up to the last party, it looked so nice and clean, I had to share it!
Recently, I gave my guest bath a little makeover.
I am trying to do away with patterns and multiple colors in my house…going for a more simple, clean, fresh look.
So, I decided it was time I got my hands on my guest bath….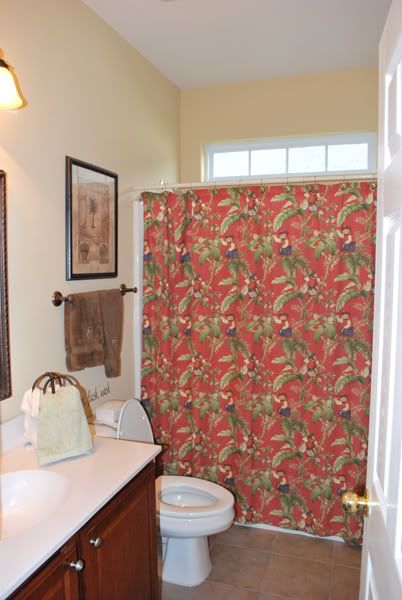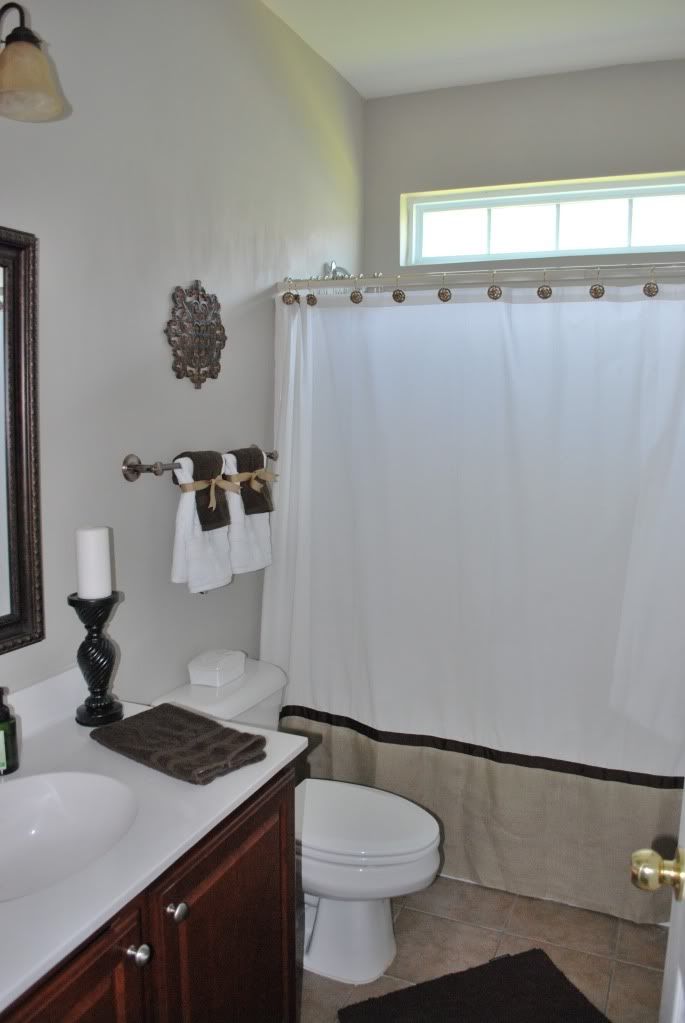 (The shower curtain was $12 at Target. I cut off the bottom, sewed on some burlap and a chocolate colored ribbon to match)
Before….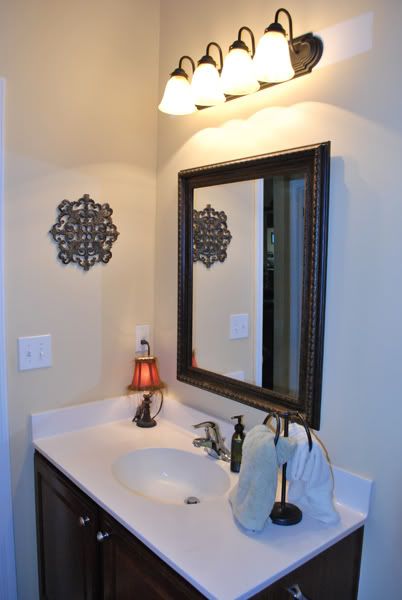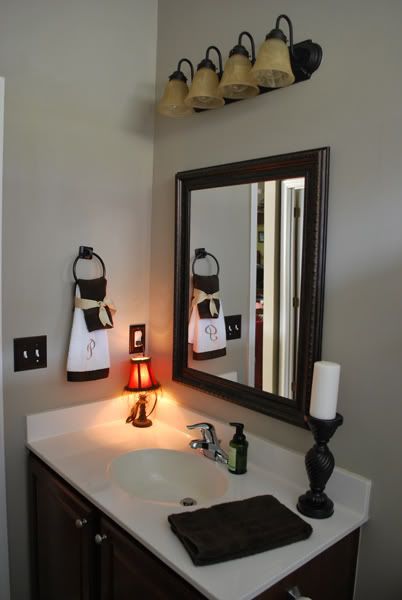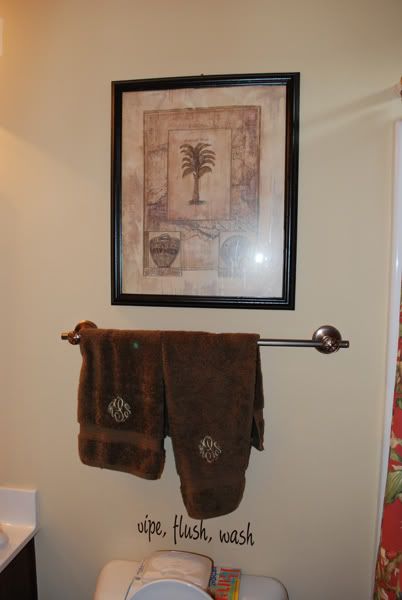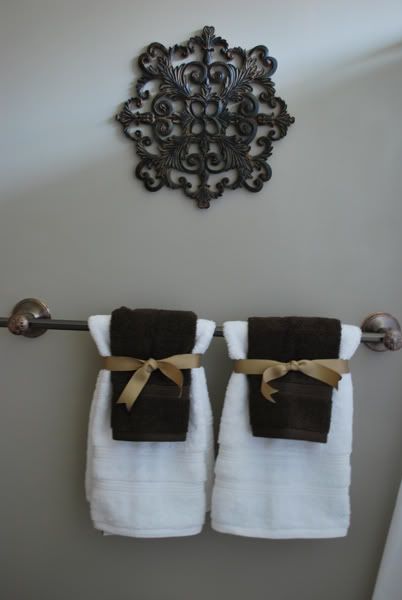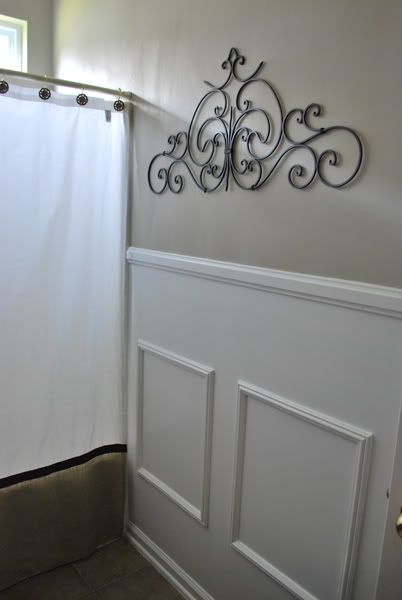 I put up the chair rail and shadow boxes myself. The shadow boxes are pre-made and were purchased at Lowe's. This was VERY easy to do!!!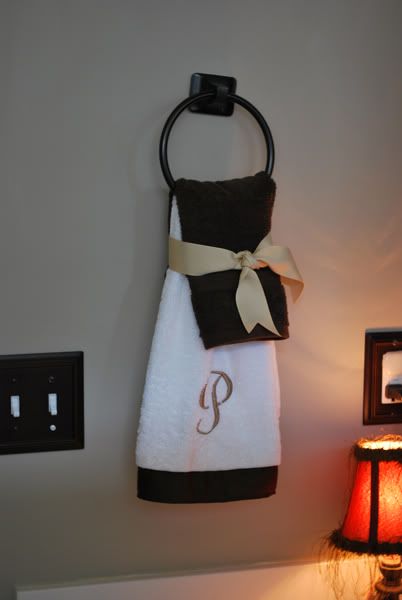 A plain $3 towel from Wal Mart…. I monogrammed it and sewed on chocolate ribbon on the bottom.
The color is Eddie Bauer's "Limestone" purchased at Lowe's.
I
am learning that LESS is better when it comes to home decor….even in a bathroom….
Cassity Kmetzsch started Remodelaholic after graduating from Utah State University with a degree in Interior Design. Remodelaholic is the place to share her love for knocking out walls, and building everything back up again to not only add function but beauty to her home. Together with her husband Justin, they have remodeled 6 homes and are working on a seventh. She is a mother of four amazing girls. Making a house a home is her favorite hobby.