If you're a seafood lover, there's nothing quite like a beautifully pink, delicious, and healthy salmon fillet. Try this blackened salmon, and you'll think you're dining at a popular seafood restaurant on the Alaskan coast!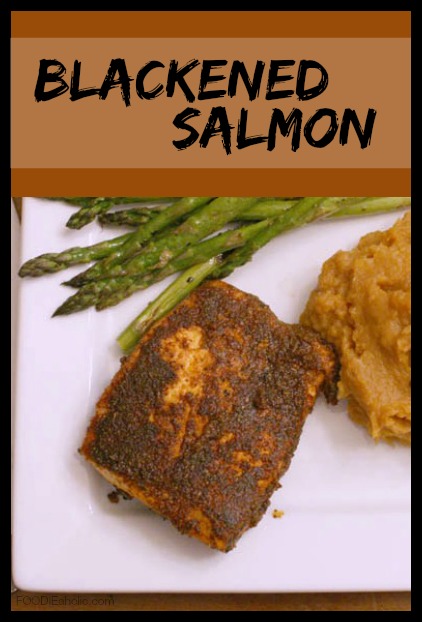 Blackened Salmon
Blackened Salmon
Author:
Ingredients
4 salmon fillets, skin and bones removed
1/2 cup butter, melted
1/4 cup butter
2 Tbsp ground paprika
1/2 Tbsp ground cayenne pepper
1 Tbsp onion powder
2 tsp salt
1/2 tsp black pepper
1/4 tsp thyme
1/4 tsp dried basil
1/4 tsp dried oregano
Instructions
In a small bowl, combine, paprika, cayenne pepper, onion powder, salt, black pepper, thyme, dried basil, and dried oregano.
Brush salmon fillets on both sides with melted butter.
Season both sides with the spice mixture.
Melt 1/4 cup butter in pan. Add salmon fillets.
Cook for 2-5 minutes, turn, and cook until fish flakes easily.
Serve immediately.