Simple Christmas Tree Art Canvas
Hey Guys, This is Traci from Cleverly Inspired. The inexpensive canvases you can find on sale at many craft store are just personal piece of art waiting to happen. So many of us are nervous to paint on a canvas. It is really quite simple to create a one of a kind piece for yourself ….or to give as a gift. Just remember…you can always paint over it…if you end up not liking what you create…but I bet you will. Give yourself a chance 🙂
Simple Christmas Tree Art Canvas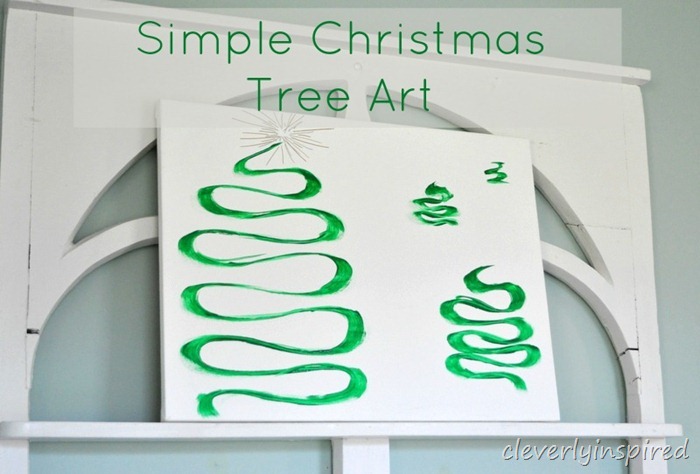 All you will need is a canvas, white,and green paint, 3 small sponge brushes, sharpie metallic and some practice paper.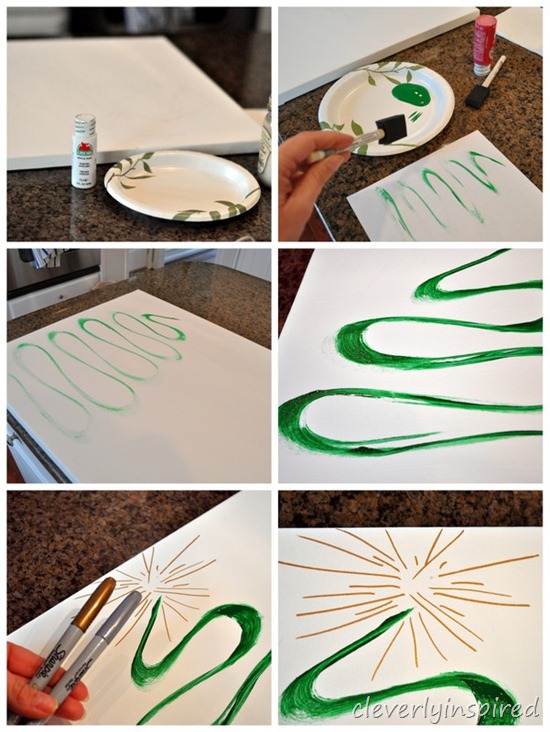 Paint a coat of white paint and let dry. Pour some green paint on a plate…lightly dip the brush in the green paint. On a piece of paper, practice making a "ribbon" shape tree (narrow at the top to wider at the bottom) . Keep the sponge brush perpendicular to your canvas. Remember perspective….a larger tree would be in the foreground…the smaller trees would be background. To get even "fancier"…things that are closer to the front (or larger…) would also be darker in color. Lighten your stroke as you "fade in the background."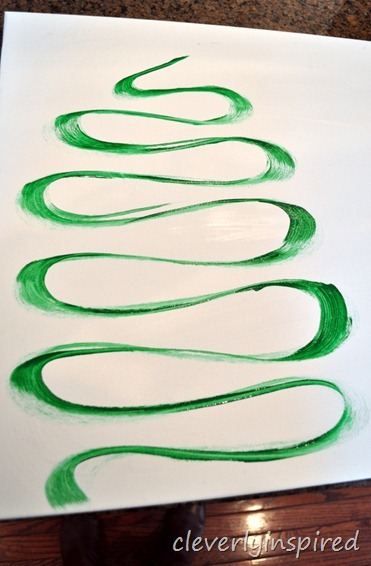 If it makes you feel more confident…just do a couple test on some practice paper before painting the canvas. You are looking for a "simple" piece of art….so don't clutter it with trees….a few is plenty. Star marks at the top.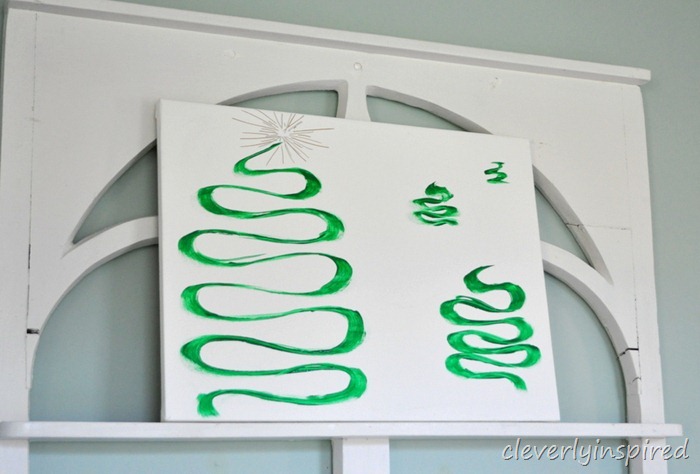 Looks whose the artist now…huh!!!?!? I for one…am very proud 😉
Hey guys- This is Cassity, I am going to be over at I Heart Naptime later today sharing a delicious Chewy Chocolate Cookie Recipe that you must try! So good! Please hop over and check it out!
Cassity Kmetzsch started Remodelaholic after graduating from Utah State University with a degree in Interior Design. Remodelaholic is the place to share her love for knocking out walls, and building everything back up again to not only add function but beauty to her home. Together with her husband Justin, they have remodeled 6 homes and are working on a seventh. She is a mother of four amazing girls. Making a house a home is her favorite hobby.