This light and delicious recipe embodies all the beautiful flavors of spring! Introducing Spring Sweet Pea Soup!
Spring Sweet Pea Soup
Spring Sweet Pea Soup
Author:
Ingredients
2 pounds English peas
10 shallots sliced
1 pound butter
3 tlb tarragon
1.5 qt. chicken stock
Sugar as needed to taste
Salt & Pepper to taste
Crème fraiche
White truffle oil
Instructions
​Melt butter and add shallots, tarragon and sweat no color, until soft.
Next add stock and bring to a boil, add peas and cook until just tender, adjust seasonings with sugar, salt and pepper use more or less sugar based on sweetness from peas.
Add contents to a blender and puree until smooth, pass through a strainer pressing on solids to push through as much of soup as possible.
Chill soup and garnish with more leaves of tarragon, crème fraiche, and truffle oil to guild the lilly. Another excellent addition would be fresh crab meat.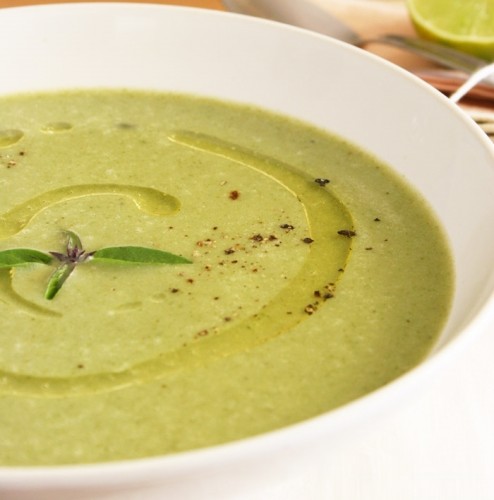 Special thanks to NoMa Social for sharing this fresh spring soup!