Window Treatment Transformation
See what Mrs. Price at Faith's Place has done to her old window treatments and how she replaced them with new ones.
What crazy person would take down custom made roman shades and replace them with Target curtains?!?!?
ME!!!!!!! 😉
I am so excited about my latest deployment project!
Little by little, I have been working on my living room, wall by wall.
My latest wall was my back wall, where I have 4 large windows.
When we moved in 5 years ago, I had these roman shades CUSTOM made for these windows. I believe, in all, I spent about $500 in materials and labor. Why on earth would I take them down?!?!?
Because I was sick of looking at them, that's why.
I wanted a cleaner, warmer, cozier look.
I was ready for change.
Here is what they looked like before.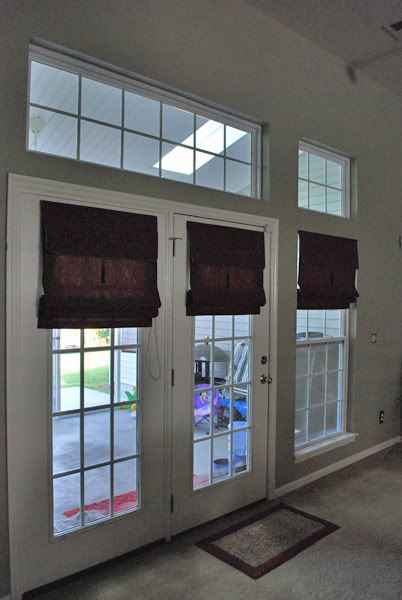 If you remember about 2 posts back, I stepped out of my comfort zone and painted my back doors CHOCOLATE BROWN!!! (squealing with excitement!)
(The chocolate paint was left over from another project, so it was FREE to paint my door!)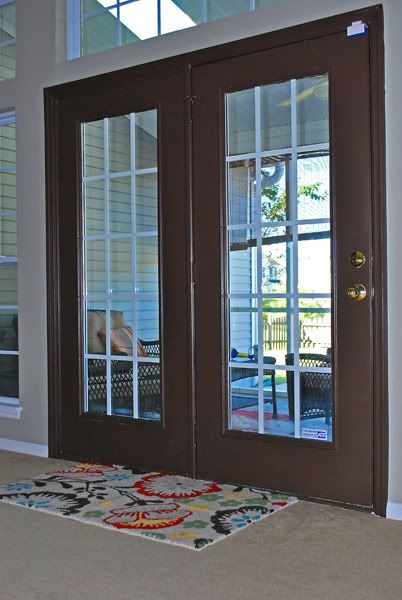 I bought a new rug ($45) and chocolate curtains at Target (the curtains were $8 a piece)….
New curtain rods ($30 each) and bamboo shades ($52 each) came from Lowe's…(L-O-V-E the bamboo shades)
My sweet friend, Kym, who happens to be an even BETTER handyman than "Tim the Tool Man" himself, helped me get my curtain rods and bamboo shades hung!!!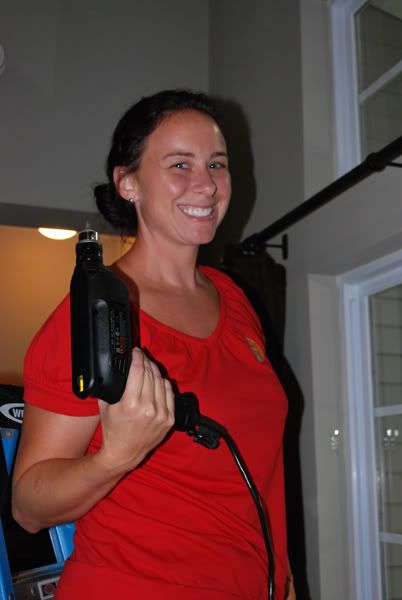 All a woman needs to rule the world is a power drill!!!!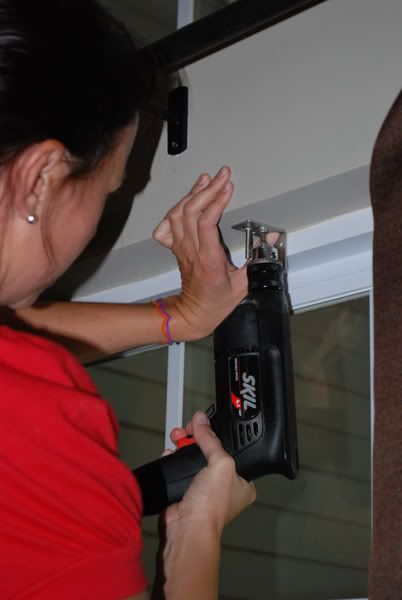 Hanging the bamboo shades was actually easier than the curtain rods…but both didn't require the help of our husbands, so we get brownie points for that!!!! Woot!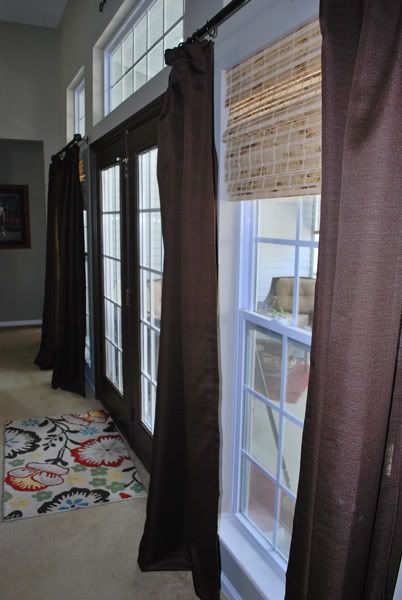 Sooooo, here they are in all their glory!!!!! I L.O.V.E. them!!!!!!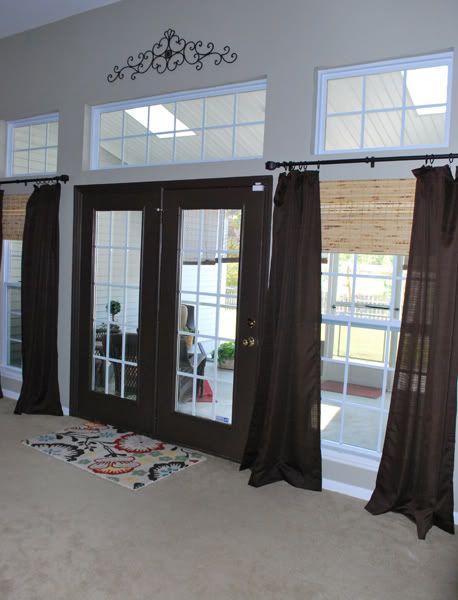 Love.Love.Love the chocolate door and chocolate shades to match!!!! The bamboo shades added the perfect touch to this set of windows!!
Way to go stepping out of your comfort zone and doing a great job with the new window treatments!
How does everyone like it?
Cassity Kmetzsch started Remodelaholic after graduating from Utah State University with a degree in Interior Design. Remodelaholic is the place to share her love for knocking out walls, and building everything back up again to not only add function but beauty to her home. Together with her husband Justin, they have remodeled 6 homes and are working on a seventh. She is a mother of four amazing girls. Making a house a home is her favorite hobby.