Sweet carrots make a bright orange soup that is earthy, tasty, and hearty. This creamy carrot soup is the perfect chilled appetizer for your next summer gathering!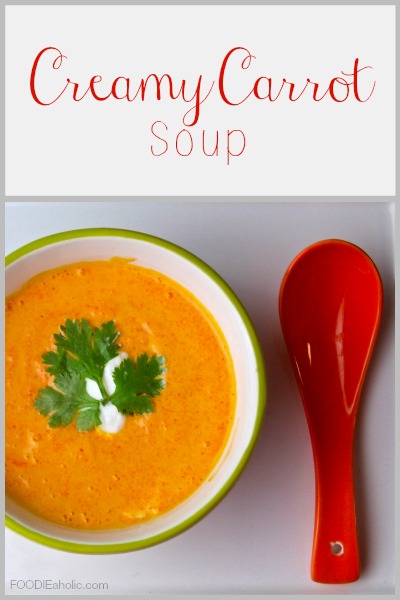 Creamy Carrot Soup
Creamy Carrot Soup
Author:
Ingredients
1 pound carrots, peeled and chopped (a bag of baby carrots makes it super easy)
1/2 small onion
1 clove garlic
1 lime, juiced
dash cumin
2 tbsp plain yogurt
Salt and pepper
Lime wedges, chopped cilantro and extra yogurt for topping
Instructions
Steam carrots in the microwave until tender.
Combine them in a blender with onion, garlic, a dash of cumin, and lime juice.
Stir in plain yogurt, and continue blending until smooth.
Season with salt and pepper and transfer the soup to a bowl.
Cover and chill for several hours before serving.
Serve with lime wedges, chopped cilantro and extra yogurt.
Beat the heat this summer with these simple-to-execute chilled soup recipes from the team at Chef Works. Comprised of a variety of fresh seasonal ingredients, these soups are a perfect starter for any backyard barbecue, picnic in the park, or beach bash. Simply prepare them at home, throw them in the cooler, and serve them up in small disposable cups when you're ready to eat!
Watermelon Gazpacho
Sweet Pea and Basil Soup
Raspberry and Jalapeño Soup
Cucumber Mint Soup
Creamy Corn Soup
Avocado and Raw Broccoli Soup
Asparagus Soup