Remodelaholic Reader Favorite Paint Colors
Hi Remodelaholics! It's Cyndy from
The Creativity Exchange
back with the results from the Remodelaholic's reader's favorite paint color poll.
If you happened to miss last month's post, we announced that we were conducting a reader's favorite paint color poll and we opened up voting for everyone's favorite paint colors. We also conducted the poll on all of Remodelaholic's social media and we received a great response from readers. Thank you everyone for sharing your favorite paint colors!
So the results are in and you guys really picked some of the best paint colors out there. Seeing colors mentioned multiple times as favorites is really a great way to find great colors that are tried and true and work in a variety of lighting situations.
Today, I'm sharing the results and I'm also sharing images of rooms painted in your favorite colors. Below each image in this post is the name and brand of the paint color used in the image to give you an idea of how these colors looks in action:
Tried and Tested: Reader Favorite Paint Colors
Edgecomb Gray Benjamin Moore
Walls Palladian Blue-Cabinets White Dove Benjamin Moore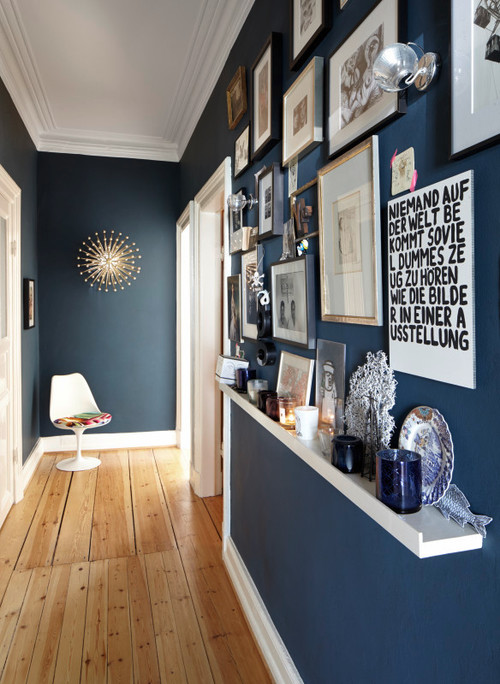 Hague Blue Farrow and Ball
Coventry Gray Benjamin Moore
Sea Salt Sherwin Williams
Gray Owl Benjamin Moore (cabinets and wall)
Amazing Gray Sherwin Williams
Thanks again to all of you who contributed your favorite colors! If you're interested in trying out one of these colors, be sure and sample the color first by painting on a large poster board and taping to the wall. If you look at your sample several times throughout the day, you can get a feel for how the color would look and if it will work in the space.
By the way, I also did a poll on my blog and if you're interested in seeing the colors we choose, you can see our palette here. You can also find more of my color palettes here.
Thanks for stopping by today!
Cyndy
————————-
See all the paint palettes here
Cyndy is a color expert who has transitioned from the fashion world to the design world by helping others choose just the right paint colors for their homes. Cyndy takes the guesswork out of choosing paint colors and has been sharing her tips and paint color palettes with her readers for more than four years on her blog The Creativity Exchange.
Cyndy lives in East Texas and is an artist working with designers to create commissioned paintings that enhance the color and design of a space.