Welcome yummy fall flavors with a delicious, non-traditional fall dessert! This sweet potato custard pie just might knock pumpkin off it's pedestal!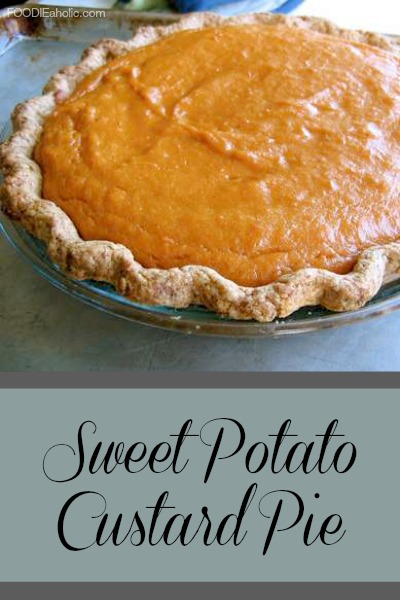 Sweet Potato Custard Pie
Sweet Potato Custard Pie
Author:
Cook time:
Total time:
Ingredients
1 cup mashed, cooked sweet potato
1 1/2 cups sugar
1 2/3 cups milk
3 eggs
1/2 teaspoon salt
1/8 teaspoon ground ginger
1 teaspoon grated fresh orange rind
1 unbaked 9-inch pastry shell
Instructions
Preheat oven to 350 degrees F.
Mix sugar, milk, eggs, salt, ginger, and orange rind into cooked sweet potato.
Turn into unbaked pastry shell and bake for 1 hour or until knife inserted in center comes out clean.
If desired, serve warm with 1 cup of heavy cream whipped with 1/4 cup brandy.
Thanks to Allen Dikker and Potatopia for submitting this great recipe. Check out more of their potato recipes below!